Bighorn Palm Desert
Bighorn Golf Club.

Golf Bighorn Palm Desert.

Bighorn golf course details and information about Bighorn in Palm Desert, California.
---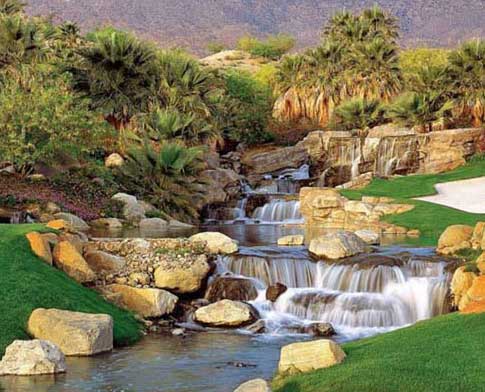 Bighorn Palm Desert is beautiful from every angle! The private course is set 1000 feet above the valley floor, with nice views of the Santa Rosa Mountains. It has a good reputation among the world's most luxurious resort communities. With two Bighorn golf courses, there are 36-holes in championship golf. Members can enjoy one game or take on a tournament. Either way, Bighorn golf courses feature stunning greens that you'll want to play on again!
In addition, Bighorn Golf Club also has lots of amenities. They include a world-class Spa & Wellness Center, 7 dining venues, transportation services, and a busy social calendar.
For details on a public golf course nearby in Palm Desert, check out Palm Desert Country Club.